I absolutely cannot wait until next April when these two Delta sweethearts tie the knot. For their engagement session, we strolled around Cleveland's downtown area then went down the road a bit to the beautiful Dockery Plantation with their sweet pup Ivy. It was so fun to get to know these two on a different level than emails allow. In between locations, they showed me the video of Peyton's proposal, and I couldn't hold the tears back... I guess I'm a big fan of a man that isn't afraid to make a bold gesture for his lady, and this proposal was definitely that! One of Peyton's hobbies is racing motor bikes, and he had her come down in front of everyone to "hold his bike"--which she almost didn't do because she thought it was kind of strange. Good thing she did! Before she put together what was really happening, the spotlight was on them, and Peyton was down on one knee, asking the most important question of his life, right there in front of her entire family and probably everyone else in Cleveland. Cue the chill bumps. Cue the crowd freaking out. Cue my heart melting as I watched the video.
Congratulations Shelby & Peyton!
Shelby's parents own & operate the Delta Casual which turned out to be the perfect spot for a quick outfit change. On the way out the door, I saw this light and just had to use it.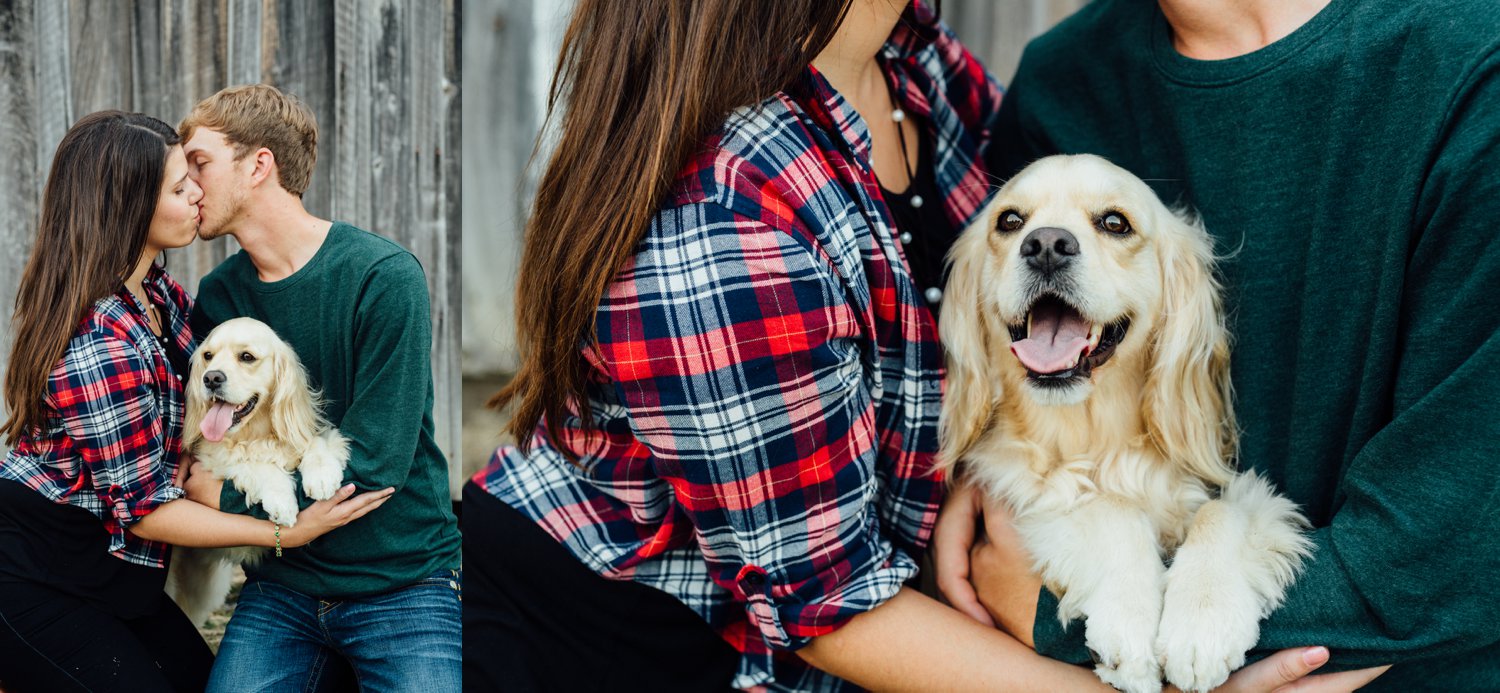 Adore this couple as much as I do? Show them some love below in the comment section!